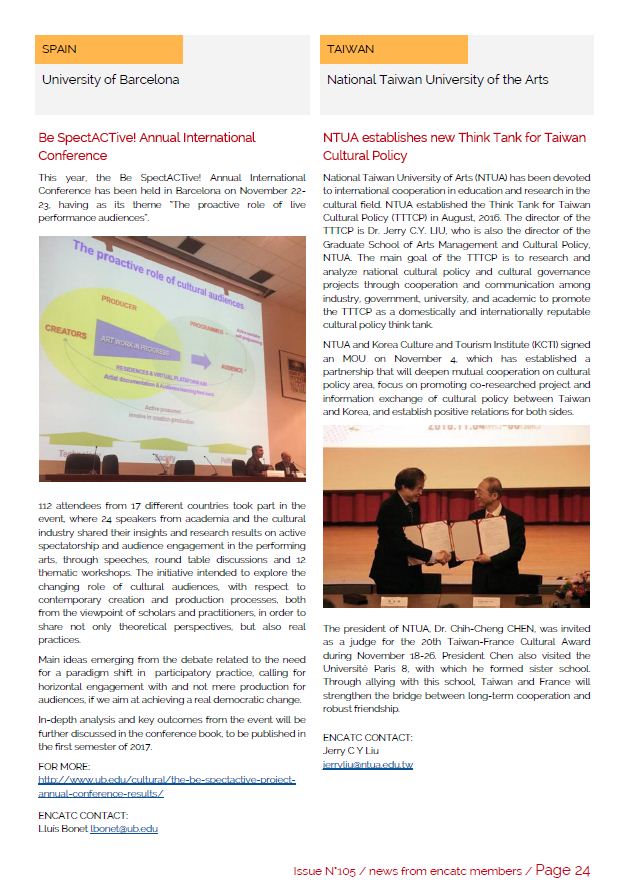 內文報導刊載於第24頁
      刊載全文如下:
TAIWAN
National Taiwan University of the Arts

NTUA establishes new Think Tank for Taiwan
Cultural Policy
National Taiwan University of Arts (NTUA) has been devoted
to international cooperation in education and research in the
cultural field. NTUA established the Think Tank for Taiwan
Cultural Policy (TTTCP) in August, 2016. The director of the
TTTCP is Dr. Jerry C.Y. LIU, who is also the director of the
Graduate School of Arts Management and Cultural Policy,
NTUA. The main goal of the TTTCP is to research and
analyze national cultural policy and cultural governance
projects through cooperation and communication among
industry, government, university, and academic to promote
the TTTCP as a domestically and internationally reputable
cultural policy think tank.
NTUA and Korea Culture and Tourism Institute (KCTI) signed
an MOU on November 4, which has established a
partnership that will deepen mutual cooperation on cultural
policy area, focus on promoting co-researched project and
information exchange of cultural policy between Taiwan
and Korea, and establish positive relations for both sides.
The president of NTUA, Dr. Chih-Cheng CHEN, was invited
as a judge for the 20th Taiwan-France Cultural Award
during November 18-26. President Chen also visited the
Université Paris 8, with which he formed sister school.
Through allying with this school, Taiwan and France will
strengthen the bridge between long-term cooperation and
robust friendship.
ENCATC CONTACT:
Jerry C Y Liu 
jerryliu@ntua.edu.tw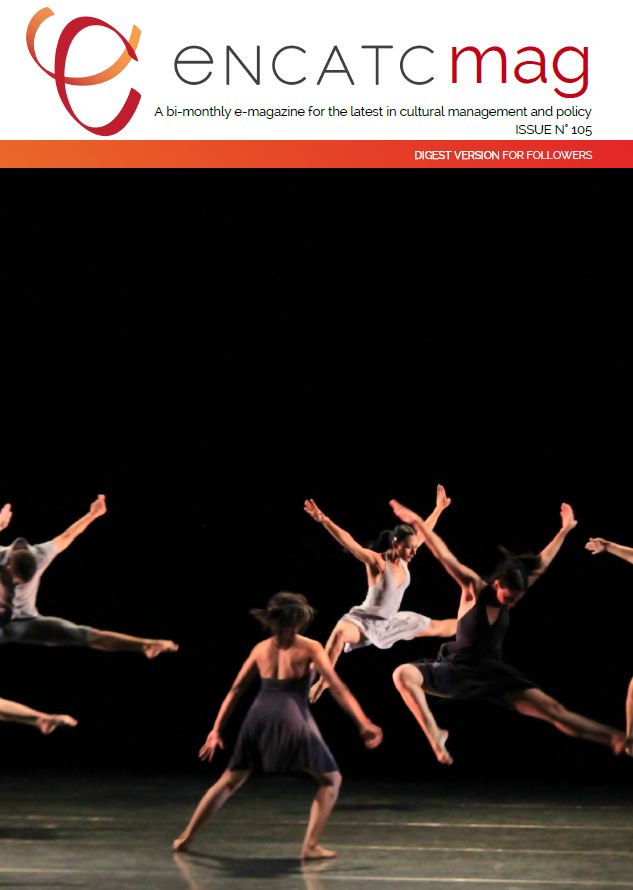 ENCATC ISSUE N°105 封面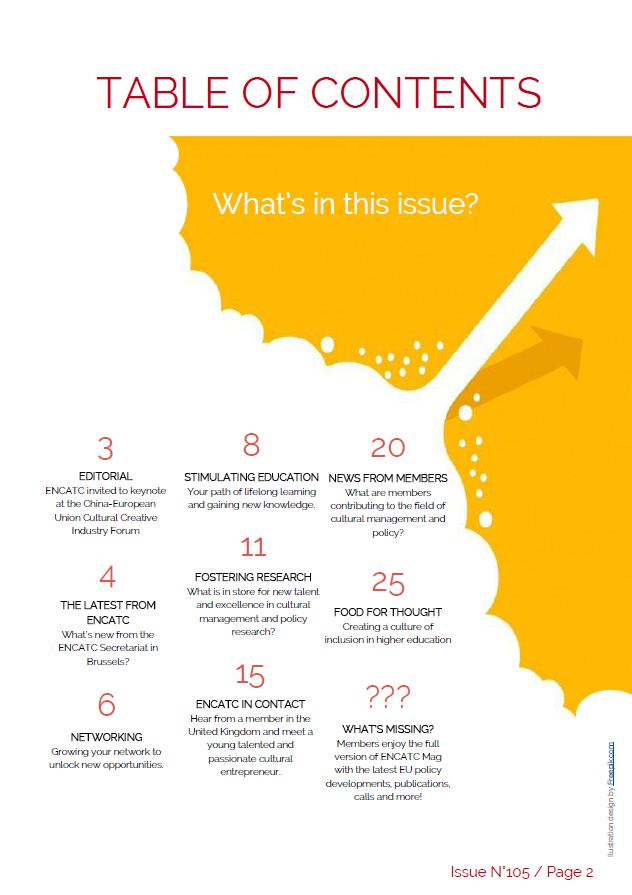 ENCATC ISSUE N°105 目錄